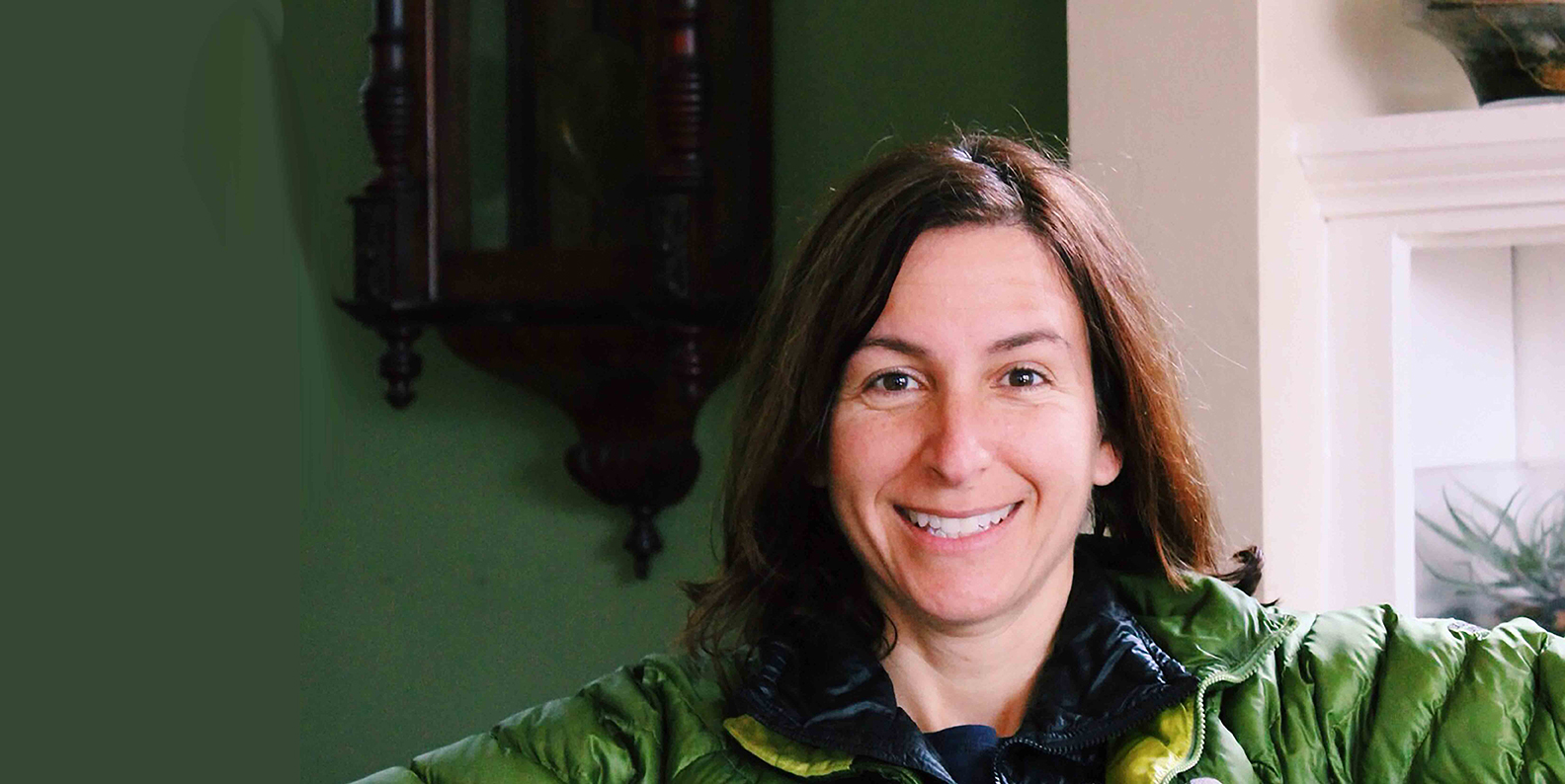 environment.
Families.
Eugene.
If someone had told me 5 years ago that I would someday run for office, I never would have believed it. I've come to realize that we need more civic-minded leaders who can build relationships and solve problems.
I've lived in Eugene for almost 17 years and raised 3 children here with my husband, Marc. I love spending time with family, especially outdoors, and I'm passionate about making this world a better place.
I have a Master's degree in environmental studies and worked professionally with several nonprofit environmental organizations, including as a Peace Corps volunteer in Fiji. After having kids, I decided I wanted a change of pace, and I went back to school to become a speech-language pathologist. Since 2010, I've worked with Early Childhood CARES and love providing speech therapy to preschool-aged children in Lane County.
While this is my first run for elected office, it is not my first experience being on a board. I'm currently the president of the board of Temple Beth Israel, helping guide the organization strategically, fiscally, and in a way that meets the diverse needs of the community.
When I'm not working or volunteering, you can usually find me reading, solving crossword puzzles, and taking walks with friends and family.
I hope I can have your vote on the May 15th, 2018 ballot!
- Mindy Schlossberg
Please follow me on social media:
My Priorities
We are fortunate to have a publicly owned utility here in Eugene and I want to ensure that it continues to work for the public good. I have four priority areas, in addition to making sure EWEB continues to operate in a fiscally responsible way.
Environment
EWEB is a recognized environmental leader, providing some of the cleanest water to customers in the country, protecting the watershed, and providing electricity via green sources of power. I want to help EWEB continue to stay at the forefront of these and other types of climate friendly environmental practices.
Families
Many families live financially close to the edge, especially those who rent, and high utility bills can threaten housing security. I will find ways to work with landlords to create incentives to invest in energy conservation measures. Those efforts will lead to lower utility bills for working families, and will also be smart investments for the planet.
Eugene
We need to find ways to increase collaboration between EWEB, the city of Eugene, Lane County, LTD, and other local agencies to leverage our collective will to make Eugene a better place. We all have the same goals, and if we harness our energy, we can get there faster.
Leadership
There is no lack of knowledge on how to do things better, but there remains a barrier in getting that knowledge into practice. And that barrier is one of leadership and communication gaps where different people and organizations talk past each other. I believe, and have experience, in strong leadership, respectful communication, and working with others to get to 'yes' for the benefit of our community.
Endorsements
Thank you to all the following people who have endorsed me so far. If you are not on this list, I would love to have your support! Please fill out the endorsement form.
Register Guard
Mayor Lucy Vinis
Former Mayor Kitty Piercy
Former Mayor Jim Torrey
City Councilor Alan Zelenka (Ward 3)
City Councilor Claire Syrett (Ward 7)
City Councilor Chris Pryor (Ward 8)
State Representative Julie Fahey
Former State Representative Val Hoyle
LCC Board Member Rosie Pryor
LCC Board Member Tony McCown
Jean Tate
Rob Cohen, Owner of Falling Sky
Kamala and Richard Shugar
Minalee Saks
Josh Skov
Matt McRae
Jen Bell
Mary DeMocker
Karl Morgenstern
John O'Connor
Mike McCann
Renee Irvin
Jared Rubin
Sharon Rudnick
Rick Varnum
Sarah Case
Karen Weiner
Holly McRae
Nathan Philips
Justine Lovinger
Kari Parsons
Joshua Burstein
Emily Mooney
Susan Turnblom
Amy Kranitz
Kirsten Haugen
Amy and Dave Hulbert
Jan Wagner
Melanie MacKinnon
Cheryl Quinlan
Leah Edelman
Mark Thornton
Eric Scott
Jenny Weller
Kellie and Bruce Kreitzberg
Oriana Kahn Hurwit
Abby Gershenzon
LeeAnn Williamson
Seth Thompson
Ray Neff
Erika McFarlane
Julee Raiskin
Marc Fisher
Sharmilla Singh
Barbara Brotman
Eugene Weekly
EWEB Commissioner John Brown
EWEB Commissioner Steve Mital
EWEB Commissioner Dick Helgeson
EWEB Commissioner John Simpson
4J School Board Judy Newman
4J School Board Mary Walston
4J School Board Anne-Marie Levis
4J School Board Evangelina Sundgrenz
Former 4J School Board Member Craig Smith
Former 4J School Board Member Beth Gerot
Jenny Ulum
Darcy Phillips
Harriet Merrick
Richie Weinman
Pearl Wolfe
Laurie Trieger
Laura Illig
Betsy Boyd
Susan Minor
David Funk
Rob Zako
Julie Daniel
Kathy Madison
Tony Kaperick
Margot and Kenny Helphand
Rabbi Ruhi Sophia Rubenstein
Ted and Rosalie Hulbert
Michael Devereux
Joy Marshall
Marsha Gravesen
Jim and Eileen Jamieson
Joe Lowndes
William MacMaster
Kathy Lynn
Amy Chinitz
Marsha Ginsberg
Shaul Cohen
Sarah Petersen
Denise Jessup
Jen and Steve Thoennes
Lisa MacMaster
Melissa Belnap
Judy Shaw
Bonnie Ruder
Annie Greenberg
Craig Huber
Elaine Toper
Marc Schlossberg
Kristine Janhunen
Kevin Wexler
Judge Bonnie Reed
Stuart Schlossberg
Ruth Weinberg
Barbara Steedman
Democratic Party of Lane County
National Electrical contractors association
Can I have your endorsement?
Financially contributing to my campaign is a great way to get involved and every bit helps! This is an at-large, citywide campaign and I'd like to bring my vision to the entire community. Thank you in advance!
Follow Along & Get Involved
Thank you for your interest and support! I welcome your engagement, whether following my social media sites, keeping informed through occasional emails, sharing these resources with your own networks, or by donating to my campaign (yes, it costs money!).